Relationships have many parameters and physical intimacy is one of the essential parameters. Intimacy is a bond that two people share with each other both physically and mentally. Both of them are equally important to make a relationship successful. When we seek a partner, we seek someone who is capable and enough to give us emotional support and physical intimacy. The importance of the two is that they mark the trust between the two individuals and the comfort that they share.
Intimacy is not solely associated with physical intimacy, rather there are many deeper aspects of it. And every aspect plays a vital role to make a relationship complete. We understand that we can't survive without love; love is one of the basic needs of a human life. As humans are bound to be social and they can't survive alone, at some point there is an urge to have someone with whom we can spend our lives. To understand the importance of two types of intimacy in a relationship let us understand their meaning in detail.
Physical intimacy
Physical intimacy is a form of making love, where two people are in a comfortable state of sharing their love physically. Physical intimacy only happens when there is trust and affection between the two partners. Moreover, there must be a comfort between the two in being physically intimate. Studies suggest that when two people are physically close, their love for each other enhances and they feel more attached. Being physically intimate marks that both the individuals share their comfort and faith together, and there are no worries about any odds. Some simple physical affection like holding hands, hugging and kissing brings the two people closer. This starts to give their relationship a new height and new dimensions and the attachment that they feel is beyond expectation.
Lack of physical intimacy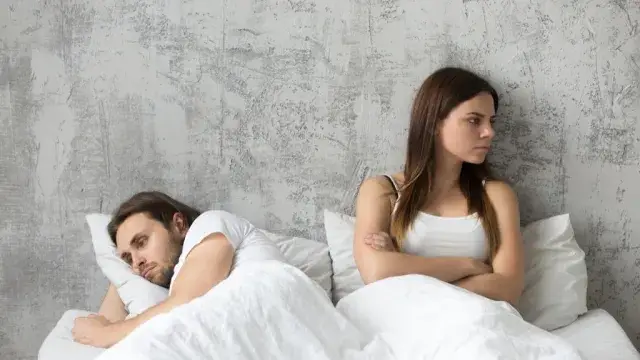 To have a lack of physical intimacy is a red sign in a relationship, as it reflects that the two people have not built a significant trust in each other and so they are not ready to share their physical space. We understand that physical intimacy comes with time and it is not an initial thing to do after coming into a relationship. It takes a few months to generate the vibe between the two, which they trust. But if you fail to do so, and your relationship lacks intimacy even after years of togetherness, then your relationship might come to an end soon. Thus, it is highly important to develop physical closeness to have a long-lasting relationship, otherwise you will have a feeling of less interest and less attachment.
Emotional intimacy
Emotional intimacy refers to the act of sharing personal emotions, feelings, thoughts with a person. When you are emotionally attached to a person, that person is highly important for you and you fear imagining your life without them. Emotional intimacy involves very major as well as minor efforts, such as sharing a thought of living a whole life with a person and discussing each day with someone who can listen to you patiently and understands feelings. Understanding is one of the important aspects of emotional intimacy, as we don't tend to share our feelings and thoughts with every person. It is someone special with whom we feel comfortable and we believe that they understand us in every way. When partners develop enough emotional intimacy, it brings them closer as they start to communicate and open well about themselves. Thus, achieving emotional intimacy marks that your relationship is strong enough to last.
Lack of emotional intimacy
Lack of emotional intimacy in a relationship is definitely a negative side, it says that the two people are attracted to each other but not truly attached. Many people confuse attraction with love, which is the biggest mistake that they make. We need to understand, attraction is all physical you like someone for their face and body. On the flipside, affection has a deeper meaning, it says that you look beyond beauty in a person and you share your emotional comfort with them. Having emotional comfort makes the relationship strong and long-lasting. Thus, if you feel to have less emotional intimacy in your relationship then you must generate possibilities to develop the same.
How to develop physical and emotional intimacy in a relationship?
We have understood the importance of physical and emotional intimacy in our above discussion. Now, you must be pondering, how you can develop them in your relationship? Firstly, it is important to know, to have the two in the relationship, it requires a lot of effort from both the sides. As these things don't happen on their own, you need to give enough time and effort to it. Moreover, you can never insist someone to be interested in you or to be in love with you, as these things happen effortlessly with time. So, if you feel that you have found the right person for yourself, then your next big task is to create a comfortable space where you can share your physical and emotional needs and support each other. For this you need to be patient, you need to spend more time, and make your communication better. Moreover, you need to be understanding and respect the opinions and interests of your partner. In this way you will generate a better bond with a lot of comfort, compatibility and trust.
Conclusion
Relationships are not easy, there are a lot of aspects that you must understand to make it successful. Many people are in a relationship but they are not happy, the reason is, somewhere they lack physical and emotional attachment. These two are the essential parameters to develop a relationship, for which you need to start with small efforts. Spending time, being transparent, having faith, understanding well and generating comfort zone are some of the essentials to do, in order to attain physical and emotional intimacy. Moreover, you must remember to be consistent, as achieving the two is not enough, it is important to be consistent with efforts, as efforts make the relationship feel new every day. If you seriously love a person, then try to make a better place for them to breathe and try to multiply your love every single day.