Intro: When we like a person, we factor in all the equations concerning how they behave, act, talk, and make you feel. But as the relationship moves on to the next phase, you might want to establish physical contact and intimacy with your partner. Accordingly, your conclusions might change completely, or your perceptions get modified as to how your partner is with intimacy in your relationship equation. Sex is an integral part of any long-lasting relationship. So how do you establish and boost physical intimacy that keeps the balance intact in your relationship? Here are some tips for you to heed to:
1. Make relationships your priority:
If you know your relationship is losing its fire, it may not be because of a lack of love but because your priorities are shifting. As time passes, other aspects of your life may take a front row. But your partner and your relationship must have a permanent seat beside you. It is essential to prioritize your relationship without compromising your career, among other things. Make sure your partner receives the love and attention that they deserve. It plays an essential part in your physical relationship. When you feel loved and cared for, it gives an extra boost to your love life.
2. Seek out new experiences:
Another way to boost your intimate relationship is to try out new things with your partner, in and outside your bedroom. Discover new things to experience and enjoy when you are out with your partner; it can be as little as trying out a new ice-cream flavor or as thrilling as camping, rock climbing, or motor racing. Adrenaline will boost your hormone production and blood flow throughout your body, including your genitals, increasing your sexual energy. You can use this adrenaline to pump up the heat in your bedroom and keep the intimacy flowing by seeking a new adrenaline rush.
3. Maintain your communication: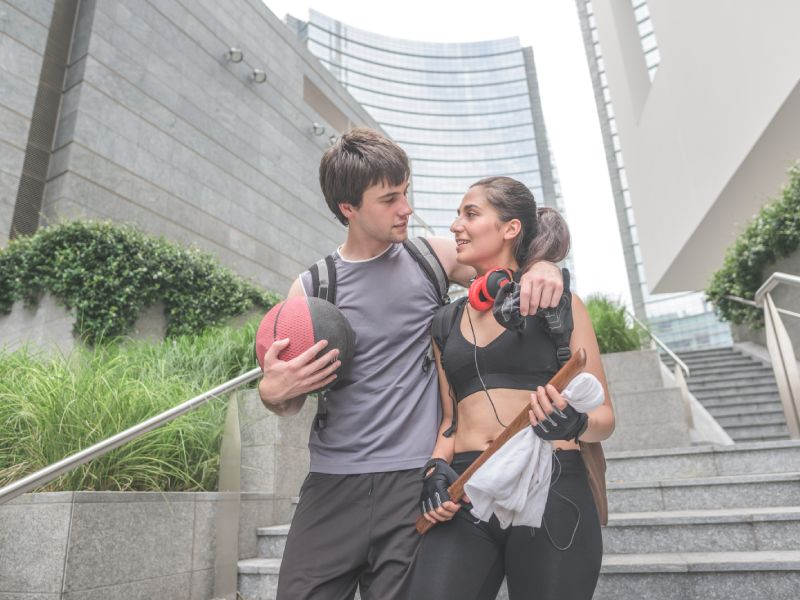 One way to burn out in a relationship is by restricting communication to specific topics and allowing the relationship to stew in the toxic waste of unsaid things. Please communicate with your partner: tell them how you feel in this relationship, and confess to the hard stuff. Develop a safe space where you can listen and will also be heard. It would be best if you also talked about your kinks and what you want to try out before you act on them in your bedroom. Talk about the sex: the parts you liked in the past and want to do again, also your fantasies to cure your curiosity and light up your sex life. Words are one of the most potent philters that can only work in your favor.
4. Express your love:
It feels good to be loved and appreciated by your partner. You must express your love to let them know they are cared for, admired, valued, and prioritized in your life. Be vulnerable with your partner, let yourself feel your attachment for them, and show them that they can depend on you and trust you. Building emotional intimacy is bound to reflect on your physical intimacy. As your partner knows that they are loved and accepted will make them more drawn to your touch, open to new experiences, and accept you, flaws and everything. Physical intimacy is only a matter of mood when you have tremendous emotional intimacy built beforehand.
5. Keep in touch:
It is impossible to keep in touch with your partner throughout the day as work restricts constant physical presence. But you can ensure your partner is never lonely with or without your presence. You can keep the communication lines open with your loved ones by texting small details to them, calling them once a day, and asking them how they are doing. It does not have to be a constant text chain that keeps you on the phone all day but tiny messages to let them know you are thinking about them. You can also leave small post-its for them to find. Hmm…wonder how this will lead to physical intimacy? Make those messages naughty. Tell them how much you want them and build tension through texting: We might be referring to sexting.
6. Establish physical contact:
You and your loved one must be comfortable with each other before you move on to the intimate phase of your relationship. Physical contact lays the foundation for everything that follows in your bedroom. Creating physical contact can help you understand the do's and don'ts with your partner to guide you on every step. It allows you to set and stretch your limits with your loved one. You can begin with baby steps and gradually progress to expressing your love more intimately.
Hold hands: You can lightly entwine your fingers with your partner or hold on tightly to them, expressing how you feel about them.
Kiss: Kiss your partner gently to tell them how you appreciate them. Or kiss them hard to let them know how much you want them.
Cuddle: When you cuddle with your partner, you tell them how much they mean to you. Your partner feels safe and protected in your arms. They can also relax with you when you are watching a movie or going to sleep.
Caress: This type of lingering touch is introduced with the intention of arousal. It lets your partner feel what you are feeling for them.
Seduction: Before sex comes to the foreplay, and before foreplay comes to the seduction. You touch the arousal zones of your partner to induce their inner desires to come to the forefront. Seducing can also include creating sexual tension to make the experience more rewarding.
Foreplay: Foreplay preps your body for sex. Your touch in the erogenous zones releases hormones throughout the body, making you and your partner want each other more. Short foreplay is just enough, but extended foreplay builds tension, anticipation, and excitement.
7. Experiment with your partner: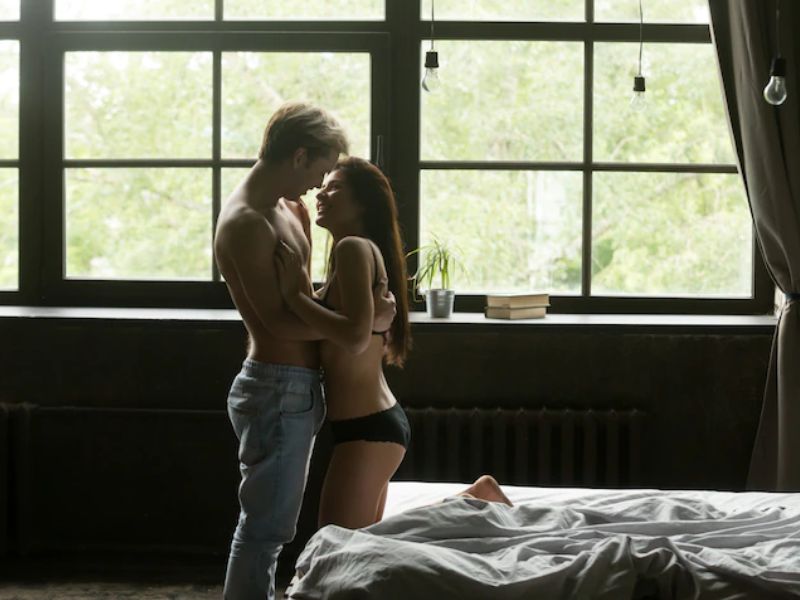 Find out what your partner likes and dislikes in bed. You may ask them or try to figure it out by experimenting and measuring their responses (Make sure you have your partner's consent). You may also talk about your sexual fantasies and kinks. Both are excellent intimacy boosters as they appeal to the innermost desires of your partner. You may also experiment with roleplaying or playing out a situation according to your preference. You may also try changing the location for the thrill of doing it outside, on a boat, or in another private but legal space. You may also test out new toys and props like handcuffs to heighten the experience of the experiment.
Conclusion:
In summary with these tips, you are bound to boost and reignite your passion for your partner. Intimacy is not just about being physical but encompasses a lot of emotional factors that we tried to cover here. One is not without the other when trying to make your relationship last longer. Communication is the key to making it last with your partner.