This is a tremendously distressing situation to be in, whether it is you or your partner who has lost interest in physical intimacy. Couples typically seek sex therapy because one partner has lost or reduced desire, which is a significant factor in breakups and divorces. Your sex drive is a very private and erratic thing that may fluctuate over time in your life and be found or lost instead of simply depending on several complex things. Our intimate lives are so particular to us and wildly unpredictable that they may also be quite challenging to discuss. Sex can make you fall in love, unite you, and aid in the healing of a broken relationship.
You may feel offended, rejected, insecure, and afraid that you are unattractive based on which aspect of the desire gap you are on, or you may feel nervous, guilty, and pressured to want more sex out of concern for losing your partner. However, your appearance or the quality of your relationship is unlikely to have any bearing on the level of desire you or your partner is experiencing at any particular time. Even if your desire level is low, you might still feel intense love and attraction for your mate. The BMJ study mentioned above indicated that physical or mental health was the main factor that affected libido.
If this is occurring to you, it is crucial to comprehend what is happening so that you can establish effective communication and start collaborating on the underlying problems. In this manner, neither of you will feel excluded, perplexed, or rejected by this development. This article will include some methods that could be useful to retain the physical intimacy in your relationship.
Communicate more
Find a way to approach your spouse openly if you've observed that they aren't as interested in sex as they once were. Instead of condemning one another, you should choose words that convey the appropriate feelings. To avoid coming out as critical, avoid saying things like, "We never have sex anymore, and I'm upset." Say something like, "I feel like we're becoming less intimate with one another lately," to strike up a dialogue. Do you now have any difficulties? Or is there anything else you need from me?
Additionally, honest, judgment-free communication is essential to overcoming a lack of closeness in a partnership. There is no getting around this. It can be intimidating to dive in headfirst. Instead, begin modestly with some self-disclosure. Honest, judgment-free communication is the key to overcoming a lack of intimacy in a relationship. There is no getting around this. It can be intimidating to dive in headfirst. Instead, begin modestly with some self-disclosure.
Remain focused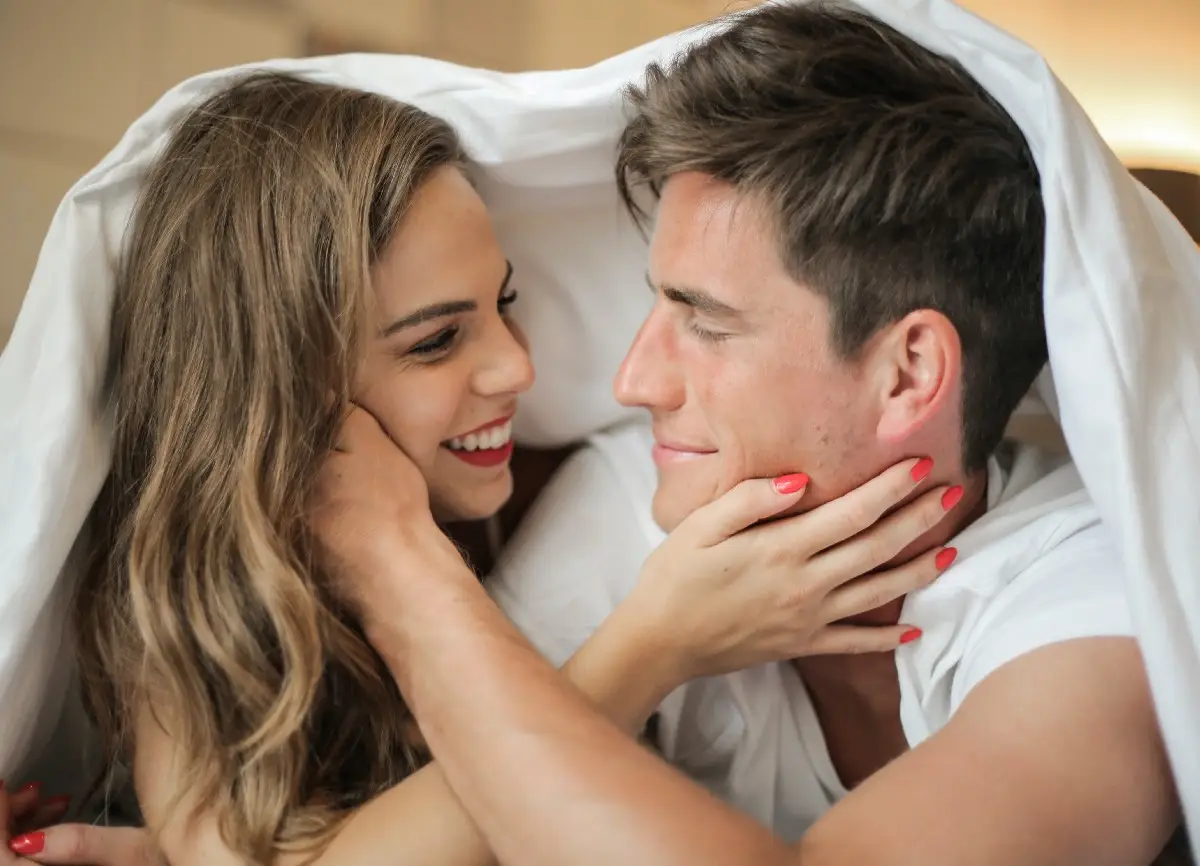 And rather than sex, that subject is closeness, communication, and intimacy. It might become so awkward to broach the subject of not having sex that you are forced to reconsider how you approach it. When two people have been dating for a while, having sex is much more than just having sex; it's also conversation, touch, intimacy, connection, relaxation, etc. Instead of constantly labeling it, try describing it in terms of the aspects you desire or miss. In this manner, you may maintain certain aspects without making it sound so accusatory and heavy.
Get some sleep
One of the most crucial prerequisites for a sustainable long-term sexual relationship is feeling rested and getting enough sleep. Sleep is an essential part of letting life work peacefully. Therefore, if you have problems falling asleep, try to change this routine. Since your partner probably knows you better than anyone, they'll be able to detect immediately if you aren't actually in the same way as you were earlier. Not simply, your relationship with your partner will improve when you are less stressed. It would be beneficial if you gave it a top priority.
Connect and Concur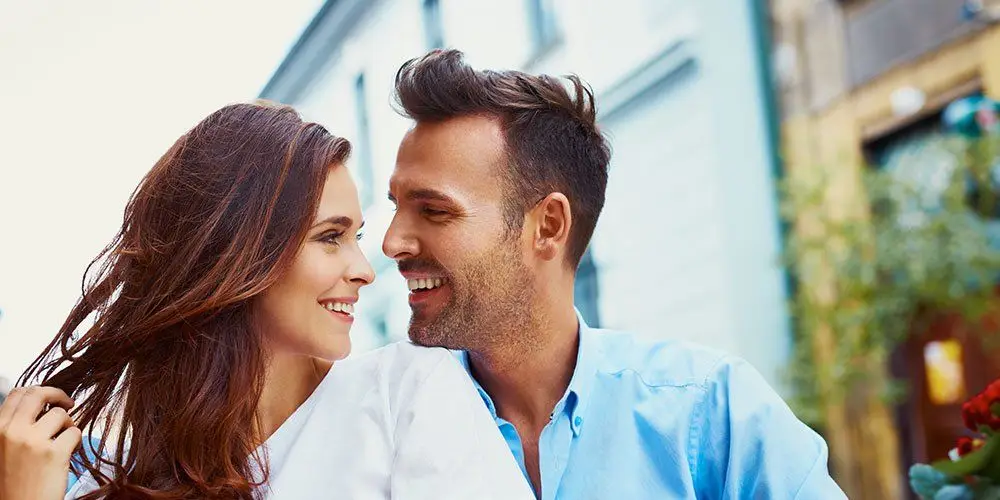 Temporarily abstain from sexual activity as you contemplate and evaluate what you believe is lacking in your relationship. Do you and your partner have enough time to unwind together, or are you preoccupied with thoughts of the kids, getting to work, who needs to get groceries, or who needs to complete some DIY projects? Do you genuinely feel heard when you two get the quiet time? Do you harbor any lingering grudges towards this person for how they treated you in the past, which might prevent desire now? Try to become aware of all the underlying difficulties between you and figure out a suitable method to have a sincere discussion about this while clearing the air.
Step away from your comfort zone
Esther Perel, bestselling author, and well-known sex therapist, discusses "Mating in captivity" and how we all can become a little monotonous in a committed relationship. As you may recall from the 'honeymoon' stage of your relationship, sex benefits from novelty and discovering new things about one another, start seeing each other in a new light and rediscovering things about one another, and attempt to change your routines and do new things with each other.
Remember to take care of yourself
It may sound like trite advice from a self-help manual, but it is crucial to permit yourself to look for yourself. I'm not advocating that you take a bubble bath, and everything will be fine, but some people may be more likely to put their own needs last because they believe they were sent on this earth to care for others. However, if you cannot identify these demands, reacting to cues and stimulation from the senses may be challenging. Therefore, take your time, relax, and take care of yourself.
Lower your expectation
Your expectations towards your partner should not be unrealistically high. It's important to remember that your physical connection probably won't ever be nearly as enthralling as it was when you first met.
That's all due to those annoying hormones, which act erratically when you initially fall in love and lust but naturally calm down once you enter a committed relationship. We wouldn't accomplish anything if we perpetually had the restlessness that comes with a new love.
You're only going to set yourself up for disappointment if you anticipate it to be as intense and crazy as it was when you first met. You may have memories of your early dating days, and you'll continue to learn new things about each other as you mature and your bodies and preferences evolve. However, it would help if you didn't count on your physical connection to remain earth-shattering for years. It's also crucial to avoid letting the stereotype that the media enjoys promoting—that is, the notion that if you don't have a revolutionary sex life, you must be some failure—affect you.
Instead of seeking a physical connection that satisfies those absurd standards, you should seek one that makes you happy and is built on a genuine connection and understanding with your spouse. Because some people find that kind of connection harder, you should also maintain reasonable expectations for emotional intimacy.
Conclusion
Intimacy is a crucial component of a relationship, regardless of how long you've been together or when things first got serious. At its most fundamental, intimacy is closeness. Intimacy in a relationship typically refers to a couple's sexual activity. Healthy romantic relationships require sex, which is what distinguishes lovers from friends. This post will outline some strategies for getting your partner to reciprocate.